Philtre Films is me, Kara Blake.  In 2005, I decided to give my creative efforts an official name and thus was born Philtre Films: a production company specializing in film direction, editing and compositing for a wide spectrum of projects including short films and tv segments, music videos and art installations.
Philtre Films has distinguished itself with unique independent productions, as well as close collaborations with musicians and artists such as the Ensemble Contemporain de Montréal, The Besnard Lakes, composer Nicole Lizée and production designer Corinne Merrell.  Many of our works have screened internationally, garnering accolades and awards.
The Delian Mode, an experimental documentary about electronic music pioneer Delia Derbyshire, had the distinction of winning both a Genie Award, and the HotDocs Award for Best Short Documentary in 2009.  Next of Kin was the National Winner of the 2011 RBC Emerging Filmmakers Competition hosted by TIFF and Derby & Groma picked up the Special Jury Prize at the Chicago International Movies & Music Festival in 2014.
I have worked with partners such as the National Film Board, Moment Factory, CBC, and a large number of independent film and television producers. Recent roles include editor for the stop-motion department of the animated feature film The Little Prince and co-creator of a large-scale visual accompaniment for an orchestral concert called Illusions.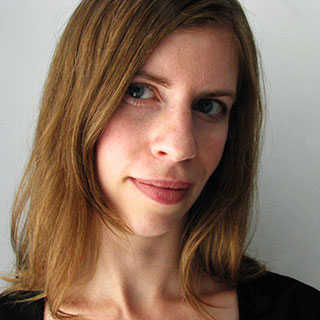 I was born in a small Ontario town at the height of Pong and Easy-Bake oven popularity. Easily impressed by flashing lights, I gravitated towards the dazzling skyline of Toronto in the early 90's.
After completing a Bachelor of Applied Arts degree in film production at Ryerson University, I worked as a digital effects artist, compositing visuals for film and television, while at the same time cultivating my own filmmaking practice.
One day I emerged from the darkroom with the bright idea of moving to Montreal to pursue a Master of Fine Arts degree at Concordia University.  Here, I furthered my experiments in fusing fact with fiction, and let my affinity towards sound and music guide my artistic endeavours.
I continue to call Montreal home while exploring worlds near and far through audiovisual means.  I love being involved in projects sparked by interesting ideas and fuelled by artistic integrity. Want to light a fire with me?
,>